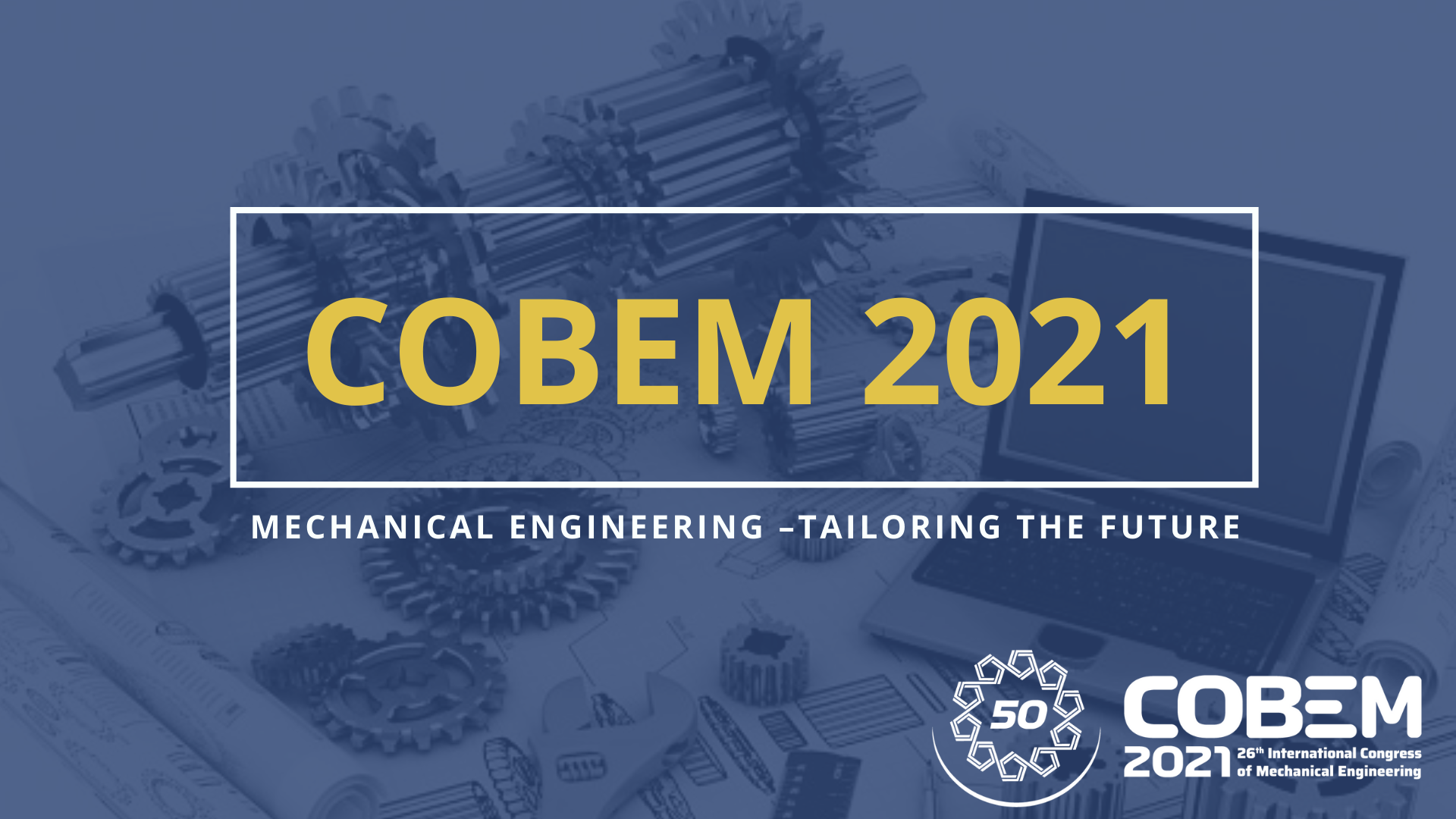 COBEM 2021: bringing past and future together for solid scientific progress
"Mechanical Engineering – Tailoring the Future" is the theme of COBEM 2021 (26th International Congress of Mechanical Engineering), the main scientific event in its field in Latin America, to be held as a virtual conference from Nov. 22nd to Nov. 26th 2021. The choice of the theme is "a recognition of the role of Mechanical Engineering in shaping and materializing ideas to solve today´s problems and to create possible futures", according to the Congress´ Chairman, Prof. Sergio Luiz Gargioni. The event is organized by the Department of Mechanical Engineering of the Federal University of Santa Catarina and promoted by ABCM (Brazilian Association of Engineering and Mechanical Sciences).
"Our expectation is to congregate up to 1,500 scientists, researchers, professors, students and professional engineers, presenting and discussing all subjects, from New Materials to Smart Structures, from Information Technology to Advanced Manufacturing, from Artificial Intelligence to Robotics, from Nano and Micro Systems to Energy Efficiency, from Molecular Mechanics to Bioengineering, just to mention a few examples", said Prof. Gargioni, who took part in the event that originated COBEM, coordinated by Prof. Caspar Erich Stemmer in 1971.
"This edition is particularly special for us: we´ll be celebrating 50 years of the first COBEM, also organized by our colleagues from the Federal University of Santa Catarina," explained Prof. Gherhardt Ribatski, ABCM´s President. One of them, Prof. Henrique Simas, Executive Chairman of COBEM 2021, highlighted that another COBEM will be held in 2023 in Florianópolis (Santa Catarina, Brazil), to allow different confraternizations from the virtual interactions expected to take place this year.
Half century of history
Going back in time, some pioneering engineers remember getting to know Brazilian colleagues abroad, and not in their own country, until the First National Symposium of Mechanical Engineering began to be promoted in 1971, as observed by Prof. Euclides de Carvalho Fernandes, ABCM´s President in the 82/83 biennium (https://abcm.org.br/pb/ex-presidentes). 
His successor at the Association´s presidency (84/85 and 86/87 biennia), Prof. Luiz Bevilacqua, took part in the First National Symposium, and pointed out that COBEM never stopped being carried out every two years (statement at https://www.linkedin.com/posts/emc-ufsc_cobem2021-cobem-engenhariamecanica-activity-6792494744900517888-LGBg) 
Prof. Bevilacqua was the President of the Second National Symposium of Mechanical Engineering (1973) as well as the III Brazilian Congress of Mechanical Engineering (1975). Both events took place in Rio de Janeiro and were essential to the creation and consolidation of ABCM, also in 1975.
"Once the new association's statutes were registered in Campinas, it migrated to Florianópolis, which at that time provided better conditions for an emerging entity in the university's cradle", recalled Hans Ingo Weber, first ABCM´s President (1975).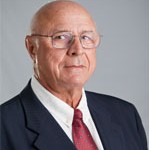 Prof. Nelson Back, former Professor at the Department of Mechanical Engineering at UFSC, was the second ABCM´s President (76/77 biennium) and also the coordinator of the 4th COBEM, which took place in Florianópolis. The city served as the
Association´s headquarters for the next 4 years.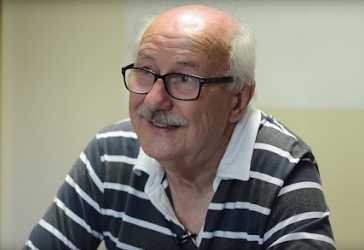 "ABCM started out living on favor, in borrowed smallrooms, conducted with a lot of passion, but also with a lot of amateurism. The important thing was to be able to ´survive´ until the next COBEM. And then ABCM gradually took on the character of the Association that the founders dreamed of", wrote Prof. Arno Blass, in a message published at https://www.abcm.org.br/pb/ex-presidentes. He chaired ABCM in the 80/81 biennium, during which ABCM became a member of IMEKO (International Measurement Confederation), representing Brazil. "This was the first international link of the Association with similar foreigner organizations", added Prof. Blass, in the article Memory of ABCM (available at https://mail.google.com/mail/u/1/#search/blass/FMfcgxwLtZpqPQMJjWwGBsrxZKlDqsnB?projector=1&messagePartId=0.1 ). "In 1987, on the occasion of the 8th COBEM, Santa Catarina experience was finally closed, and ABCM's accounts, files and scarce assets were transferred to Rio de Janeiro."
A lot has happened since then and Florianópolis hosted the international congress a few times, but never consecutively, as it will happen in 2021 (virtual conference) and 2023 (face-to-face event). By allowing this, ABCM ensures that both the scientific and social programs are carried out as the celebration of COBEM´s 50-year-anniversary deserves.
Source: Heloisa Dallanhol, text reviewed by Prof. Arno Blass 
Video statements about COBEM 2021:
Prof. Luiz Bevilacqua – https://www.linkedin.com/feed/update/urn:li:activity:6792494744900517888
Prof. Valder Steffen – https://www.linkedin.com/feed/update/urn:li:activity:6791399317404966912
Prof. Honorato Tomelin – https://www.linkedin.com/feed/update/urn:li:activity:6790315262081015808
Prof. Gherhardt Ribatski – https://www.linkedin.com/feed/update/urn:li:activity:6788870962713501696
Fabio Zabot Holthausen – https://www.linkedin.com/feed/update/urn:li:activity:6787419175120859137